---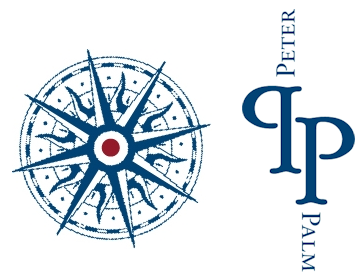 Peter Palm
---
Züricher Straße 6
12205 Berlin
---
---
---
Disclaimer
---
Liability for content
As a service provider, we accept responsibility for the content of this website according to the general provisions of section 7, subsection 1 of the German Telemedia Law. However, according to sections 8 to 10 of the German Telemedia Law, as a service provider we are not responsible for monitoring any transferred or stored third-party information, or investigating any circumstances that indicate illegal activity. Obligations to remove information or to block the use of information according to general regulations are exempt from the above provisions. However, our liability in this instance will only take effect if we have been made aware that there has been a definite infringement of the law. If we are informed of such infringements, we will remove any affected contents immediately.
---
Liability for links
Our website includes links to external websites operated by third parties and we are unable to control the contents of these. Therefore, we are also unable to assume any liability for the contents of these websites. The responsibility for the linked websites belongs to the operator or provider of each website. Before these links were added, each website was examined for any potential infringements of law. No legal infringements were found amongst the contents at this point in time. However, we do not feel that it is appropriate to perform continuous checks of the contents of the linked sites without any specific reasons that suggest legal infringements. If we are informed of such infringements, we will remove all of these affected contents immediately.
---
Copyright laws
The contents and products on this website that are created by the operators of this site are subject to the copyright laws of the Federal Republic of Germany. Reproduction, modification, distribution or any form of utilisation that is beyond the scope of the copyright laws is prohibited without the prior written permission of the author and/or creator. Downloading or copying of this page is only permitted for private and non-commercial use. Contents of this website that are not created by the operators are subject to copyright laws for third parties. Specifically, contents that are created by third parties have been labelled as such. However, if you should notice an infringement of copyright, we kindly ask you to inform us of the issue. Should we be informed of such infringements, we shall remove the affected contents immediately.
---
Source: www.e-recht24.de
---